Journal Entry:
Thu Jan 7, 2010, 2:19 PM
Captivante et mystérieuse, l'Islande en plein été est une véritable bouffée d'air frais, avec des paysages à couper le souffle...nature sauvage, entre le feu et la glace !
Les photos de ce grand voyage sont sur mon site personnel , dans le dossier « Islande Captivante Mystérieuse » :
Le monde vu par kim
, à taper dans Google sur internet.
Ou cliquez simplement ce lien :
LE MONDE VU PAR KIM
Je serais si heureuse de vous repondre si vous laissez un message sur ma page!!!





Le premier jour, j'ai été accueillie au guesthouse à Reykjavik.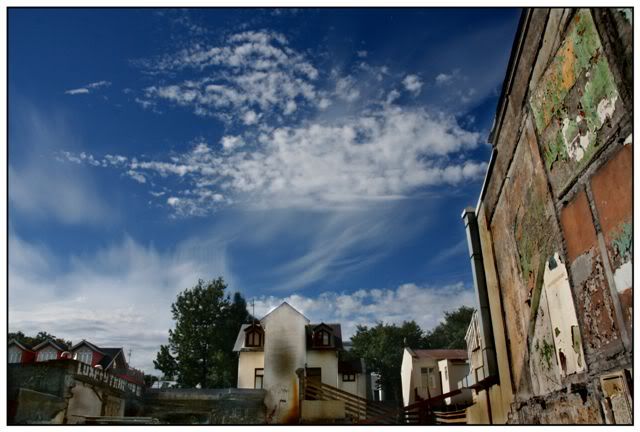 Le deuxième jour, départ pour le "cercle d'or" en commençant par une promenade dans le parc national de Thingvellir, puis découverte de Geysir et de Gulfoss, " la chute d'or", considérée comme une des plus belles d'Islande.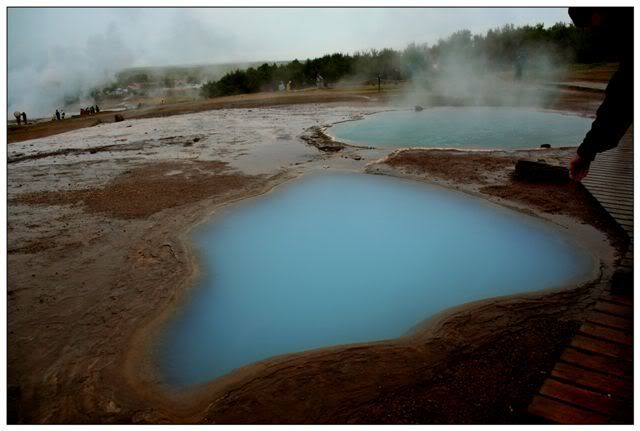 Le troisième jour nous partons de Hella à Landmannalaugar par la piste de Domadalur. Landmannalaugar est une vallée profonde au coeur d'un massif aux volcans éteints, paradis des géologues (nombreux solfatares, volcans et cratères), photographes (merveilleux contrastes et couleurs), randonneurs (vues grandioses) et amoureux de la nature (bain dans une rivière d'eau chaude).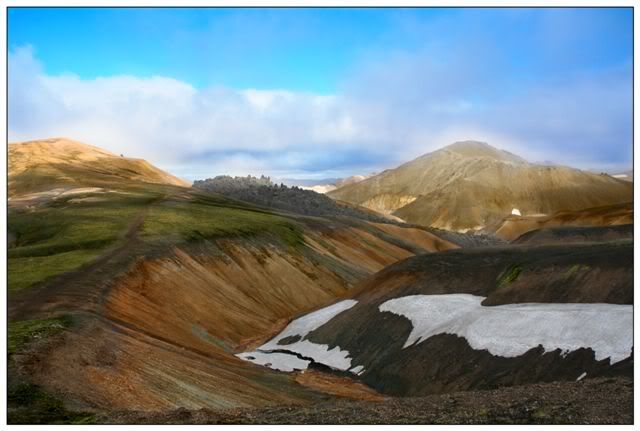 Le quatrième jour, la matinée est consacrée à Landmannalaugar. Continuation ensuite vers la faille éruptive d'Eldgia "la gorge de feu", une des plus grandes fissures volcaniques du monde. Continuation vers le petit village de Kirkjubaejarklaustur.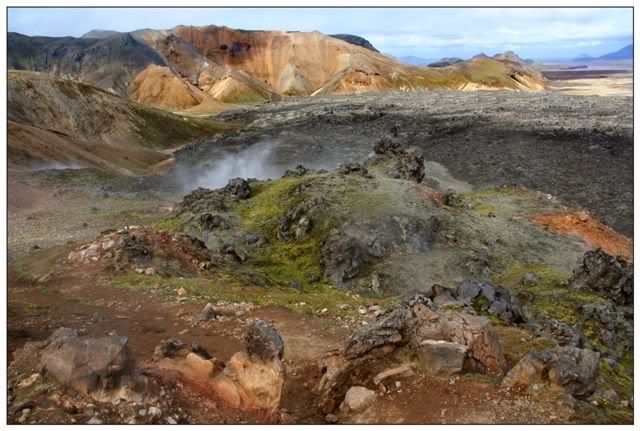 Le cinquième jour, découverte du parc national de Skaftafell. La route longe le plus grand glacier d'Europe, le Vatnajokull, dont la glace atteint 2000m d'épaisseur ! Plus loin nous croisons le point culminant d'Islande Hvannadalshnjukur (2119m). Arrivée au lac Jokulsarion où flottent des icebergs provenant du glacier Breidamerkurjokull. Excursion en bateau sur le lagon. Kim a dormi à Kirkjubaejarklaustur.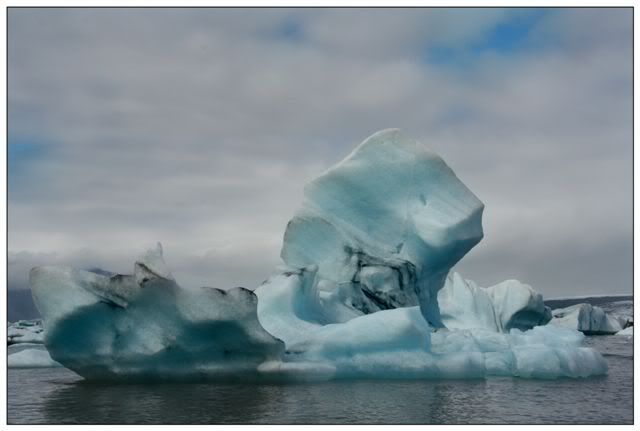 Le sixième jour, nous longeons la côte sud jusqu'au village de Vik. En route,nous nous promenons sur une immense plage de sable noir, puis observons une colonie de macareux aux falaises de Dyrholaey. Continuation le long des glaciers Eyjafjallajokullet Myrdalsjokull jusqu'à Skogar, sa cascade et son musée folklorique. A Thorsmork, vallée glaciaire étroite, nous randonnons, entourés de trois glaciers.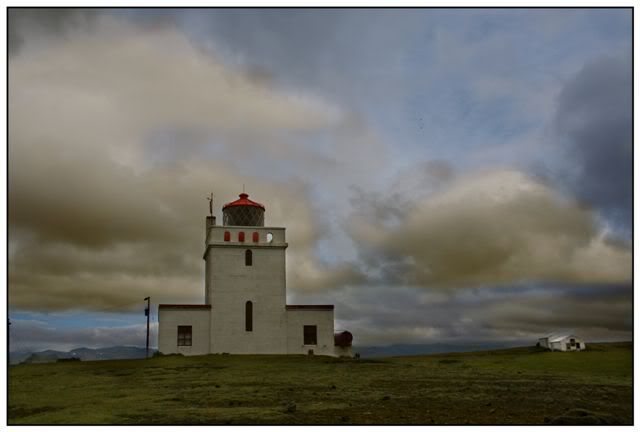 Le septième jour, nous passons par les petits villages de Stokkseyri et Eyrarbakki, anciens ports de pêche, puis arrivons près de la péninsule de Reykjanes, pour une baignade dans les eaux chaudes et riche en minéraux du Lagon Bleu.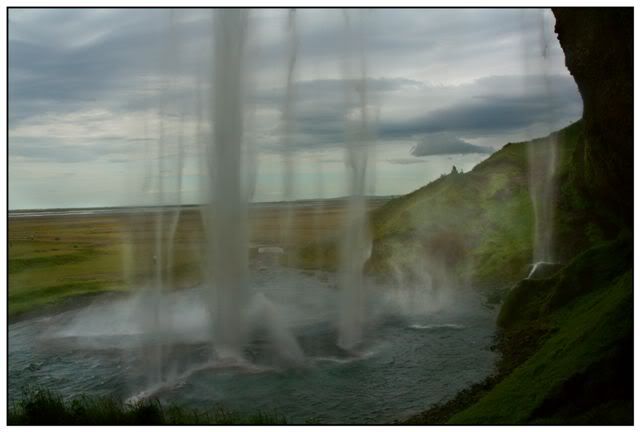 Le huitième jour, retour à Paris !!!!!!!!!!!!!!!!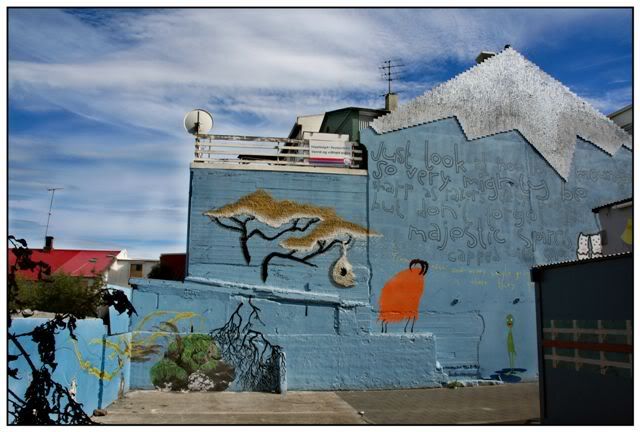 L'Islande m'a énormément séduite, un voyage à la fois sportif et confortable aux parfums de bout du monde, même si le temps reste très instable en Islande, kim ne regrette pas de passer d'une belle journée ensoleillée à une tempête en un clin d'oeil !!!!

Kim partage ce soir avec vous mes amis ici sur DA, le journal de ce beau pays aux confins du cercle polaire, avec ses falaises d'oiseaux de mer, et le désert islandais avec ses volcans et ses sources chaudes.

Kim sourit si heureuse de vous retrouver, et vous envoie....

Des yotas de bisous si doux pour chacun de vous et fêter ainsi ensemble la nouvelle année 2010,

Bonne et Merveilleuse Année du Tigre,

Force féline , Beauté animale et Douceur câline!!!!!!!!!!!!!!!!!!!!
Captivating and mysterious, Iceland in mid-summer is a real blast of fresh air, with breathtaking scapes... wild nature, between fire and ice !
The photos of that long trip are on my personal web page, in the «Islande Captivante Mystérieuse» file: Just type
Le monde vu par Kim
in Google
Or simply click this link:
LE MONDE VU PAR KIM
I would be so happy to answer back if you leave a message on my page!!!





The first day, I was recieved at the guesthouse at Reykjavik.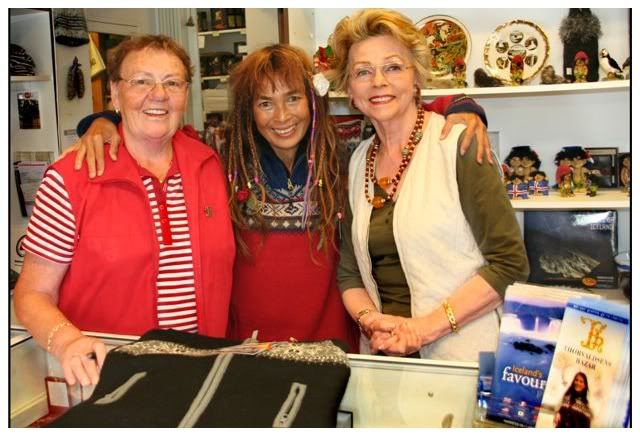 The second day, departure to the « gold circle » starting by a promenade in the national park of Thingvellir, then discovering Geysir and Gulfoss, « the golden fall » regarded as one of the most beautiful of Iceland.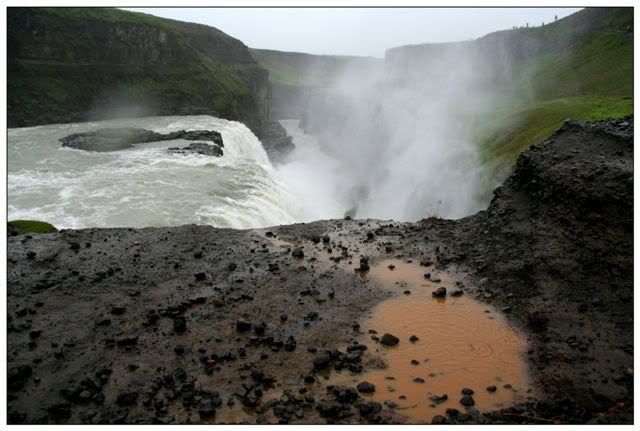 The third day we depart from Hella at Landmannalaugar via the trail of Domadalur. Landmannalaugar is a deep valley in the heart of a extinct volcanoes massif, paradise for geologists (many solfataras, volcanoes and craters), photographers (wonderful contrasts and colors), trekkers (grand views) and nature lovers (bath in a hot water river).
The fourth day, the morning is devoted to Landmannalaugar. Then we start towards the eruptuve break of Eldgia « the gorge of fire », one of the largest volcanic break of the world. Then we continue to the small village of Kirkjubaejarklaustur.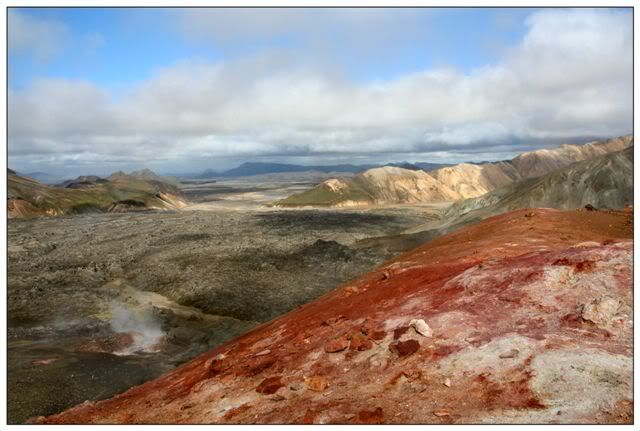 The fifth day, discovering of the national park of Skaftafell.The road follows the largest glacier of Europe, the Vatnajokull, its ice reaches 2000m thick ! Furthur we cross the highest summit of Iceland Hvannadalshnjukur (2119m). Then arrival to lake Jokulsarion, where icebergs coming from the glacier of Breidamerkurjokull, float. Short boat tour on the lagoon. Kim slept at Kirkjubaejarklaustur.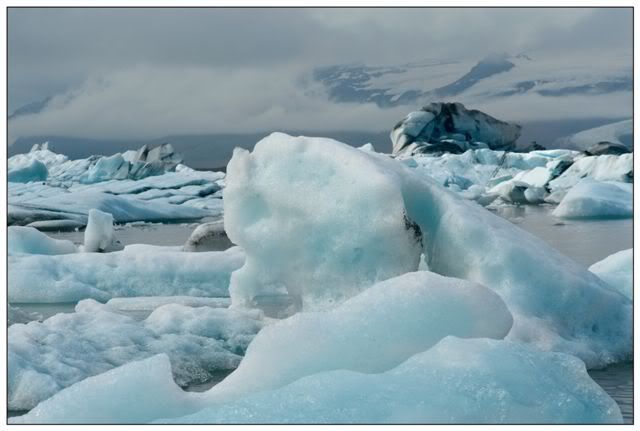 The sixth day, we march along the south coast to the village of Vik. Going by, we walk over a huge beach of black sand, then we can watch a colony of puffins on the cliffs of Dyrholaey. We continue along the glaciers of Eyjafjallajokullet Myrdalsjokull up to Skogar, its cascade and its Folk Museum. At Thorsmork, narrow glacial valley, we trek surrounded by three glaciers.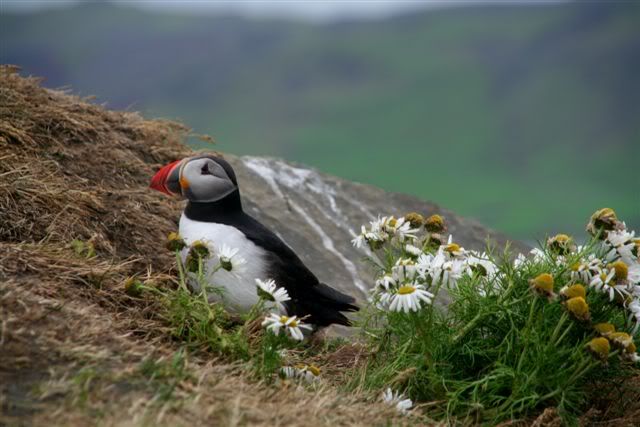 The seventh day, we pass by the small villages of Stokkseyri and Eyrarbakki, ancient fishing ports, then we arrive et the peninsula of Reykjanes, for a bath in the mineral-rich hot waters from the Blue Lagoon.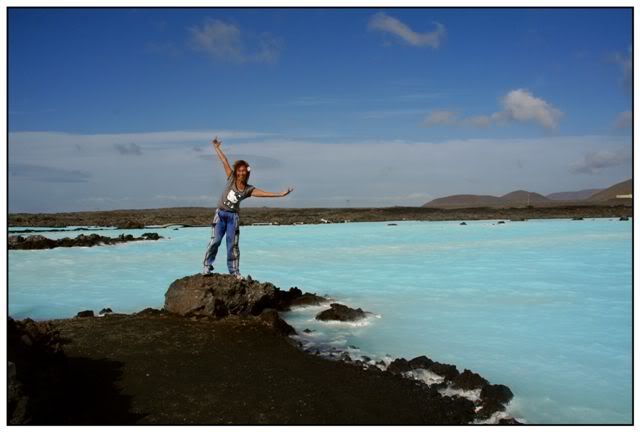 Eighth day, return to Paris !!!!!!!!!!!!!!!!
I have been greatly seduced by Iceland, a trip both sporty and comfortable with scents from the world's end, even though the temperature is changeable in Iceland, Kim does not regret passing from a sunny day to a tempest in a wink !!!

This evening Kim share with you,my dA friends, the journal about this beautiful country bordering the Artic Circle, with its cliffs full of seabirds, and the Icelandic desert with its volcanoes and hot springs.

Kim is smiling so happy to see you again, and she sends you....

Yotas of sweet kisses for each and you to celebrate together the New Year 2010,

Happy and wonderful Year of the Tiger,

Feline strenght, Animal beauty and loving sweetness !!!!!!!!!!!!!!!!!!!!!!!!!!!!!!!

Watch

Looks like you had a good time in Iceland. I was wondering where you've been. I missed you!

Reply

My sweet friend !!!!!!!!!!!!!!!!!!!!!!!
It's so long time.....
I have a grave accident in last january....
Sorry for my so bad english again
But you are my first reply tonight on DA !!!
I am so happy to write to you
I hope you are fine
I feel better now,I am at home... but I was very very sad in this hospital !!!!
Perhaps a new picture this nigth just to celebrate this night with you on DA !!!!!!!!!!!!!!!!

Reply

You had an accident? Oh dear! Well, I'm glad you're feeling better now. Hope to see more of your pictures, and read more of your lovely words!

Reply

Tonight I am here near you, with you...
I feel better
I smile thinking to you
To morrow I'll see you on your page...to kiss you really !!!!!!!!!!!!!!!!!!!!!!!!!!!!!
You are always my best friend with your so lovely heart for me !!!!!
Kim loves you sweet Jeff !!!!!!!!!!!!!!!!!!!!





Reply

I'm glad you are having a good time

It always shows in your sweet face.
Reply

Reply

Thanks a lot nice friend...
I just to see you on your page, very sexy !!!!!!!!!!!!!!!!!
Thousand sweet kisses on you tonigth...

Reply

Quel voyage...et quel plaisir de découvrir ce pays en fin de compte si peu connu. C'est vrai qu'avec toi on irait jusqu'au bout du monde ! Bise

Reply

Merci Franck pour ta gentille visite !!!
J'arrive de ta page, où j'ai pu voyager un peu parmi tes belles images....
Je retournerai volontiers en Islande pour un séjour plus long, avec des volcans à perte de vue !!!
Je t'emmène avec moi ce jour là ???????????
Mille Bisous sur toi ce soir !!!!!!!!!!!!!!!!!

Reply

Merci Kim !
Au risque de me faire lyncher par ta horde d'admirateurs qui ne manqueront pas d'être jaloux, je suis néanmoins partant pour la prochaine expédition en terre de "feu et de glace" !!!
Bisous


Reply

Reply

Thanks with all my heart nice friend...
Your love for me make me always so moved !!!!
Beautiful thougths full love kisses on you all the night !!!







Reply

:adoration: Je suis jamais à ton ami, je vous remercie pour les baisers se termine jamais, Sweet .. ami!: huggle:
Reply
Je me réjoui d'avoir enfin de t'es nouvelle !
tu m'a manquer. bon retour et Bonne annèe à toi princesse de jade.

Alain ( je te fais une bise dans le cou)
Reply

Je vais vite me coucher, j'ai tant veillé hier soir !!!!
Merci d'être là, pour la nouvelle année..je tâcherai d'être fidèle sur DA, et te ré

ondre rapidement, toi le Prince de mes nuits !!!!!!!!!!!!!!!!!!
Ton bisou me donne des frissons.............................
Je t'embrasse .....

Reply

* beautiful colors,beautiful photos...
Reply

Beautiful kisses to you....................

Beautiful thougths too to youuuuuuuuuuuuu........

Reply
Comme il est beau ton journal belle Kim

Je pense à toi !!!!!!!
Reply

Merci Prof Poup...
Je souris, si rayonnante de bonheur grâce à toi, à ton soutien, à ta belle présence !!!!!
J'ai peu dormi la nuit dernière, alors ce soir, je vais me rattraper en sommeil, t'emportant dans mes rêves, et te serrant très fort pour soulager tes maux, tes douleurs, suite à cet accident malencontreux d'avant hier !!!avec mille bisous pleins de tendresses et d'amour !!!!!!!!!!!!!!!!!!

Reply
J'ai eu un très grand plaisir à regarder ces magnifiques photos et à t'imaginer dans ces paysages étranges et mystérieux qui te ressemblent d'une certaine façon, Kim mystique et tellement près de la nature.

Reply